If you love cinnamon toast then you'll enjoy these muffins. Made with whole grain flour and dipped in melted butter then cinnamon sugar, they taste just like my childhood Saturday morning treat.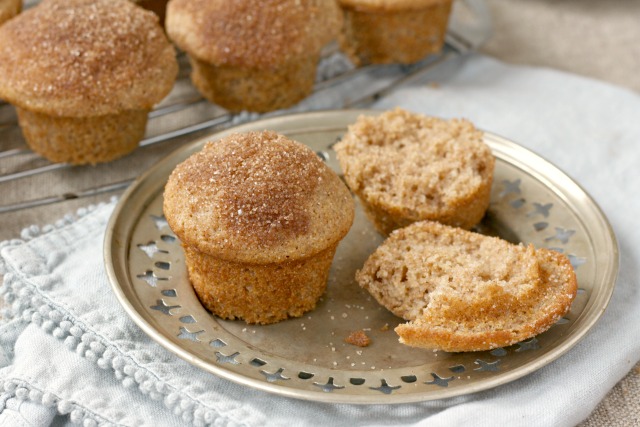 When I was little two of my brothers and I would wake extra early on Saturday mornings to watch cartoons. We'd get up before anyone else, even before programming started, and toast what seemed like a whole loaf of bread. We'd give it a good slather of butter, sprinkle it with cinnamon sugar and pile it on a side plate in one tall stack. Then we'd curl up in front of the TV to eat and watch Road Runner and Wile Coyote, Tweety Bird and Sylvester the Cat and whatever else the TV served up.
Sometimes we'd be up so early we're even watch the test signal for a bit before Oh Canada came on and programming began.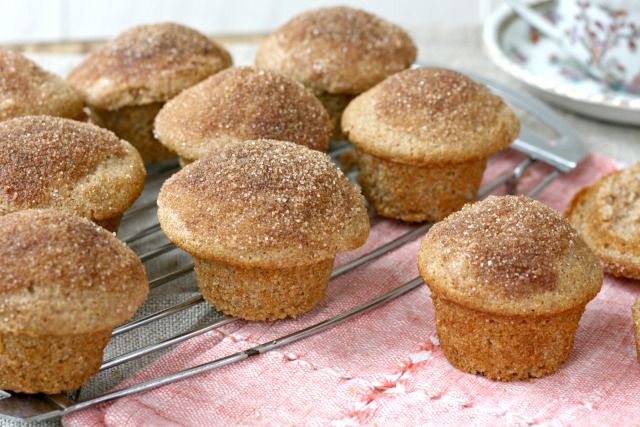 If you love cinnamon toast then you'll enjoy these muffins. Once they come out of the oven you dip the tops in melted butter and then a cinnamon sugar mixture so they get a coating that tastes just like cinnamon toast.
Reader tip: Add 1/2 tsp. nutmeg to the recipe for a doughnut taste.
Cinnamon Toast Muffins
Makes 20 mini muffins
Ingredients:
2 cups whole wheat or spelt flour, spooned in
3 tsp. baking powder
½ tsp. salt
1 tsp. cinnamon
½ cup cooking oil (olive oil, canola, sunflower, grape seed)
2/3 cup sugar
2 eggs, room temperature
1 tsp. vanilla
¾ cup milk
Instructions:
Preheat oven to 375 F and prepare mini muffin pans.
In a large bowl combine flour, baking powder, cinnamon and salt.
In another bowl, whisk together oil, sugar, eggs and vanilla.
Add egg mixture to dry ingredients, alternating with the milk. Mix gently just until combined.
Spoon into prepared pans and bake for about 10 minutes, until golden and the tops spring back when touched lightly.
Let cool in pan for 10 minutes then remove and top with cinnamon mixture
Cinnamon topping:
Melt 2 Tbsp. butter
In a small bowl combine 2 Tbsp. sugar with 1 tsp. cinnamon
While still warm, dip the muffin tops in melted butter and then in cinnamon sugar.