Easiest whole grain shortbread cookies are wholesome and delicious made with stone ground whole wheat, spelt or rye flour.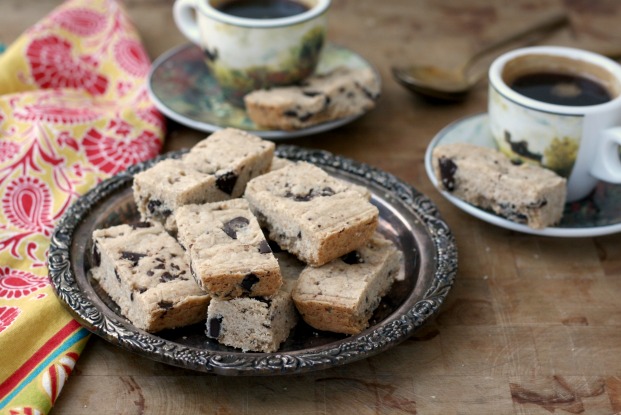 I'm always on a mission to make good food better in a healthy sort of way. My cupboard is filled with more than a dozen different kinds of flour and when I'm baking I can't resist tossing an unexpected flour variety into baked goods, especially a recipe as basic as shortbread.
Whole grain flour adds some nutrition to your baking but I think it makes everything taste better too since it's so flavourful. Stone ground flour adds even more flavour and nutrition to your baking.
This is an adaptation of a recipe from my mom. Based on a Jamie Oliver recipe she considers it "the best ever".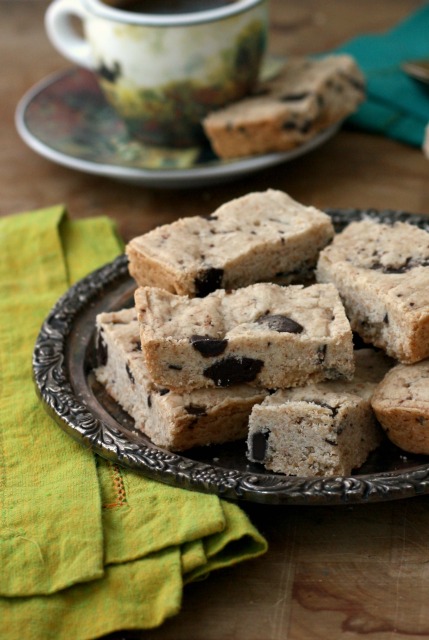 The recipe is delicious on its own but I love to dress it up a bit with ginger or citrus. I have included four additional flavour variations for you to try.
I call these cookies but they're really bars so are quicker and easier to make than cookies. Adding to the simplicity, with shortbread cookies there is no need to grease your baking pan.
Easiest Whole Grain Shortbread Cookies Five Ways
Ingredients: 
1 cup plus 2 Tbsp. butter, softened
½ cup plus 1 Tbsp. icing sugar
1 cup whole wheat, spelt, or rye flour (spooned in)
1 scant cup all-purpose flour (spooned in)
2/3 cup cornstarch or arrowroot flour
Preferred extras (if using)
Variations:
Ginger shortbread:
2 tsp. powdered ginger + ½ cup chopped candied ginger
Lemon shortbread:
1 tsp. lemon juice + zest of one lemon
Lime shortbread: 1 tsp. lime juice + zest of one lime
Chocolate chip shortbread: ½ cup mini chocolate chips or chopped chocolate
Instructions:
Preheat oven to 300 F
Cream butter and sugar. Add flour, cornstarch. When almost combined mix in your preferred extras, if using. Be careful not to over-mix
Press into a 9"x9" pan and prick with a fork.
Bake 50-55 min.
When almost cooled cut into bars or squares