Wholegrain flax waffles – the easiest waffle recipe ever. The waffles have great texture and lots of flavour. Made extra wholesome with stoneground flour and flax.
These easy wholegrain flax waffles are tender and flavourful
At one time there were at least six stovetop waffle irons in my family. Mom and Dad gave them to several of us one year for Christmas. It was a few years after we all got white terrycloth bathrobes as gifts and wandered around the house looking like we were guests at some sort of spa.
The waffle iron year was my family's introduction to homemade waffles.
We were a pancake family when I was growing up and real waffles always seemed exotic, which is funny considering I grew up in a house that actually had an
ebelskivers
pan.
The waffle irons came with a folder of great recipes but the best recipe ever came from my brother-in-law Phil. It's an old recipe from his Norwegian grandmother.
It's the easiest waffle recipe ever, has great texture and lots of flavour. My version is slightly adapted from the original (reduced butter and sugar, use half whole wheat flour and added ground flax). I usually make them with stone ground whole wheat or spelt flour.
Leftover waffles freeze well for speedy weekday breakfasts. Just pop them in the toaster or microwave.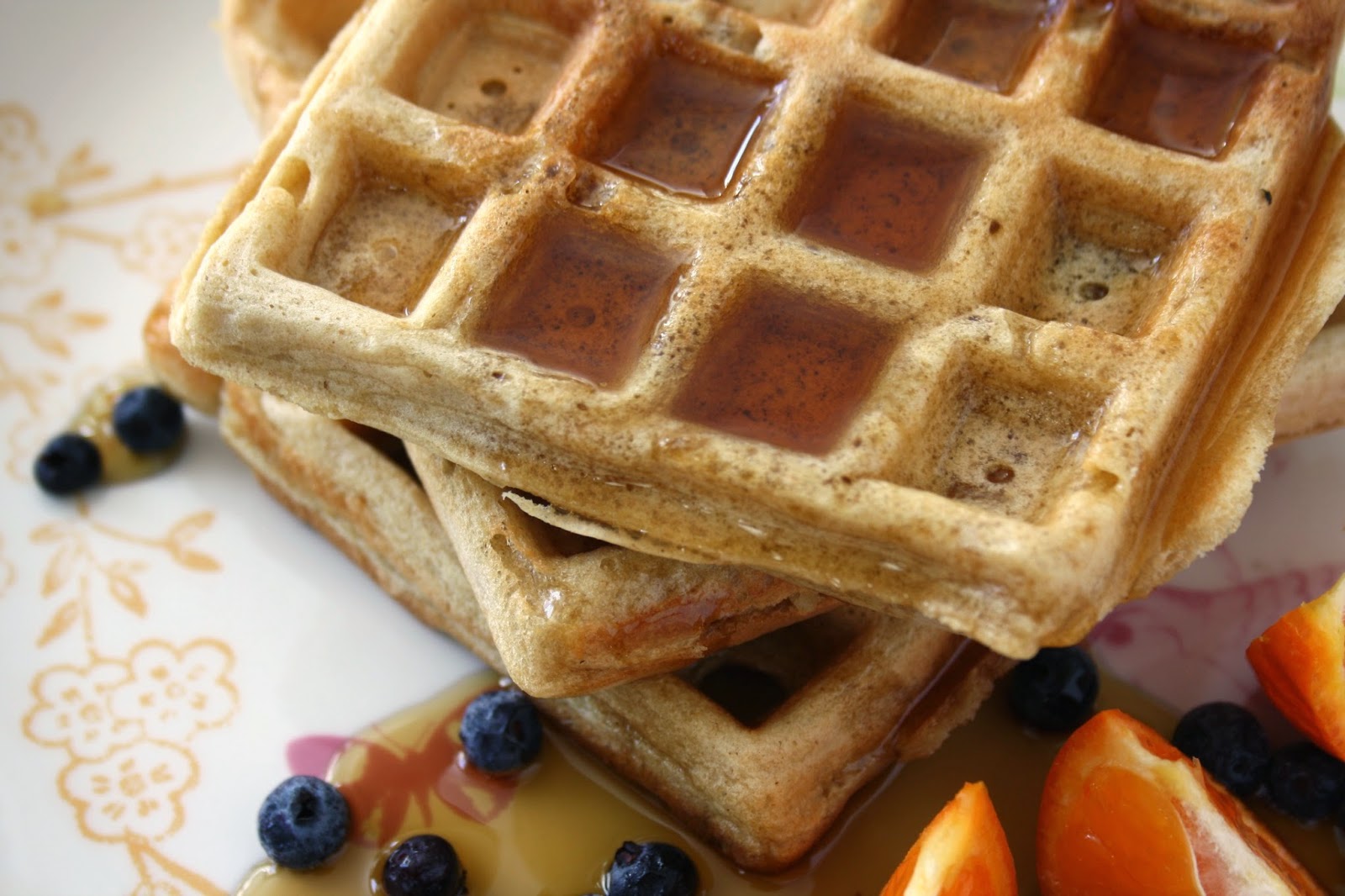 Easy Wholegrain Flax Waffles
Course: Breakfast
Difficulty: Easy
The easiest waffle recipe ever. Has great texture and lots of flavour. Made extra wholesome with stoneground flour and flax.
Ingredients
2 beaten eggs

1/3 cup sugar

1/2 cup butter, melted (or oil or a combination of the two)

1 tsp. vanilla

3 cups milk

3 cups flour, spooned in (half whole wheat or spelt)

1/4 cup ground flax

1 tsp. salt

4 tsp. baking powder
Directions
In a large bowl whisk together eggs and sugar.
Add vanilla.
Whisk in melted butter then milk.
In a separate bowl stir together flour, flax, salt and baking powder.
Carefully whisk wet ingredients into dry, taking care not to get any lumps. (If it does get lumpy just keep whisking until the batter is smooth).
Cook waffles according to directions on your waffle iron.