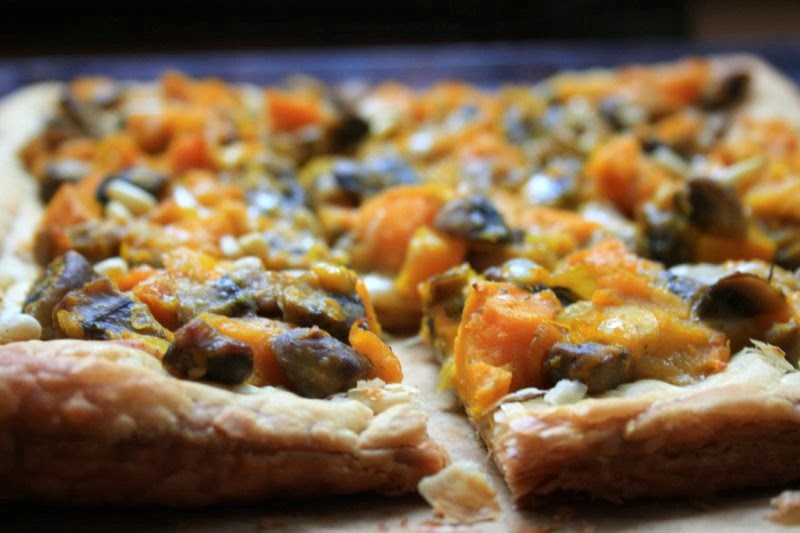 Roasted winter squash tart lets you enjoy the creamy rich taste of buttercup squash on a crispy pastry crust.
This month's topic for The Canadian Food Experience Projectis to share what we love about our local harvest. 
What's not to love about the fall harvest?
Fall is a magical time in our local farmers' markets. Even as we get late into fall I'm in awe of the hearty vegetables that continue to thrive even as the weather dips below freezing. Root vegetables even get sweeter as the frost arrives, nestled in the ground.
One of our local farmers told me that they continue to harvest carrots and parsnips well after the snow falls, they just need to take care mark the patch with sticks so they remember where to dig through the snow.
As much as I love the late fall root vegetables, if I had to choose a favourite from the fall harvest it would be winter squash, buttercup squash. With it deep green skin and orangey-yellow flesh it is as lovely to look at as it is to eat.
As a child I couldn't stand squash. Mom always served it roasted and mashed and just the thought of it made me gag. I missed dessert every time we had squash for supper because I just couldn't handle the baby-food texture.
I don't know when I first discovered the idea of tossing chunks of squash with olive oil and a sprinkling of salt and pepper and roasting it until the outside is caramelized and a little crispy. That's how I feel in love with winter squash — it gives squash the texture edge that I crave.
I'm a total squash convert. Each October we buy a 50 pound bag and spread it out in our basement to help it keep from getting soft spots. If we're lucky it will last into January.
We make soup and mash it with onions and garlic for black bean quesadillas, but mostly we peel, cube and roast it to eat as a side dish, add to risotto, top pizza and stir into chili.
This roasted squash tart has endless variations: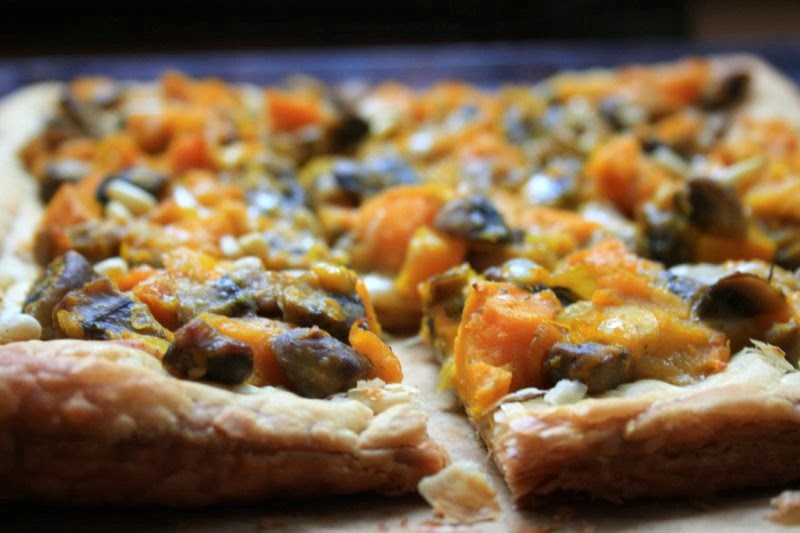 Enjoy this roasted squash and navy bean risotto: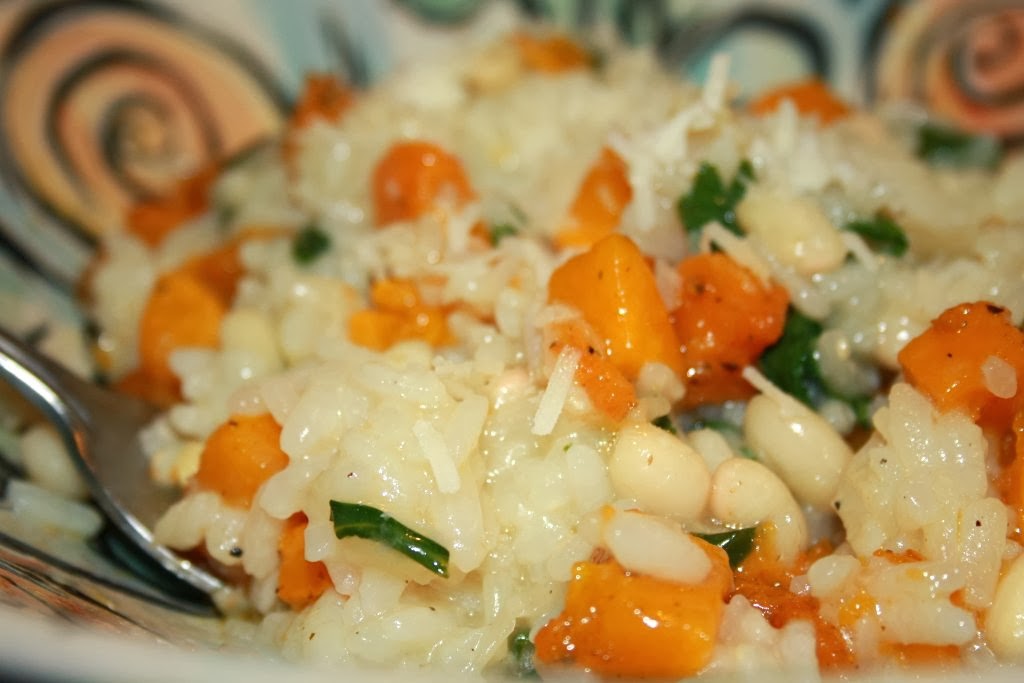 This creamy risotto has roasted squash tossed in near the end, and navy beans for added protein.
This molasses-glazed squash is delicious and pretty on a plate: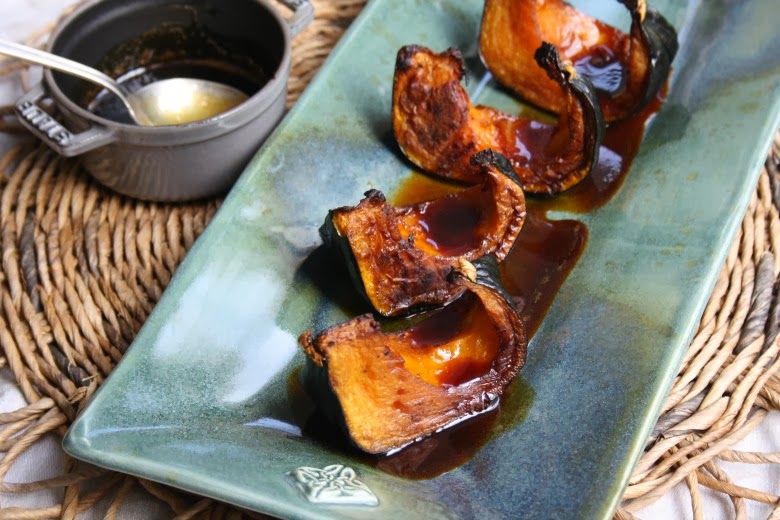 Whole roasted squash with root vegetables and molasses cider glaze: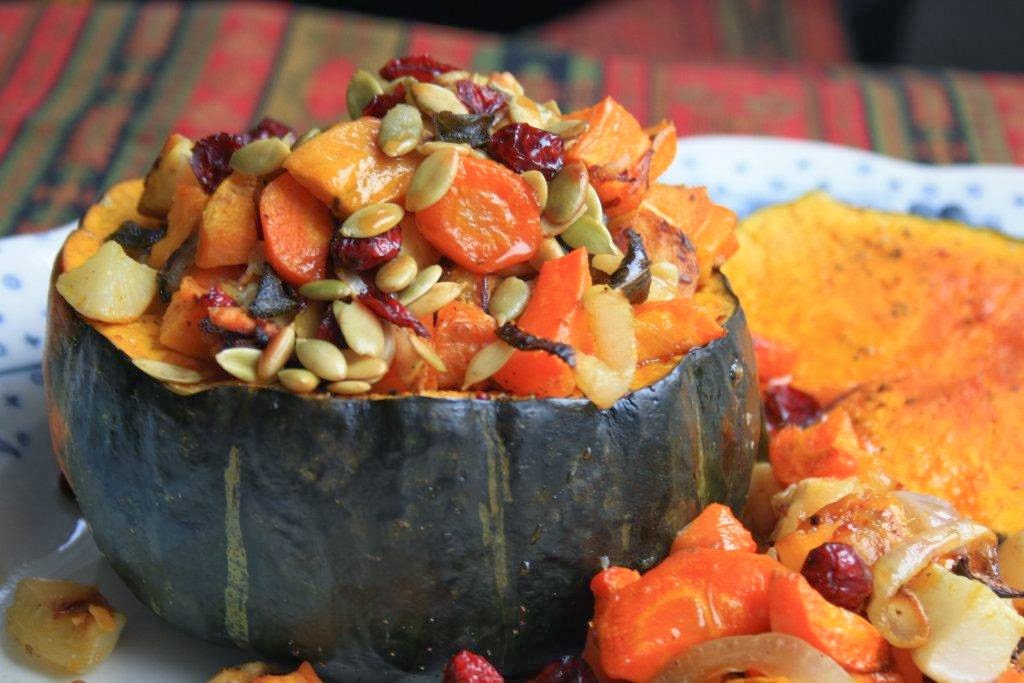 The Canadian Food Experience Project was started by Edmonton-based food blogger Valerie Lugonja, She has called on food bloggers from across the country to share our regional food experiences with a goal to bring global clarity to our Canadian culinary identity.