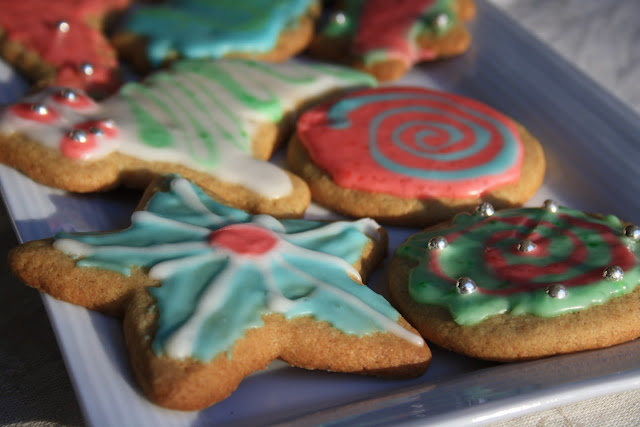 Painting sugar cookies is one of my favourite Christmas traditions.
Christmas traditions – cookie painting…
One of my favourite Christmas traditions has always been painting old fashioned sugar cookies. My mom has a fantastic collection of cookie cutters so when I was growing up we'd have all sorts of fun cookie shapes to work with.  
Mom would tint a basic white icing with food colouring and we'd paint (with real brushes) for an entire afternoon. We'd craft intricate designs and use way too many sprinkles and silver balls. (I still remember painting blue overalls on yellow star people and trying to create a realistic-looking horse.)  
Then we'd hang the cookies on the tree. We'd nibble away at them over Christmas and finish them off when the tree came down. By then they were hard, stale and delicious. 
When I was old enough to babysit I'd paint cookies with the neighbour's kids and I have continued the tradition with my own children. Our cookies never seem to last long enough to be hung on the tree.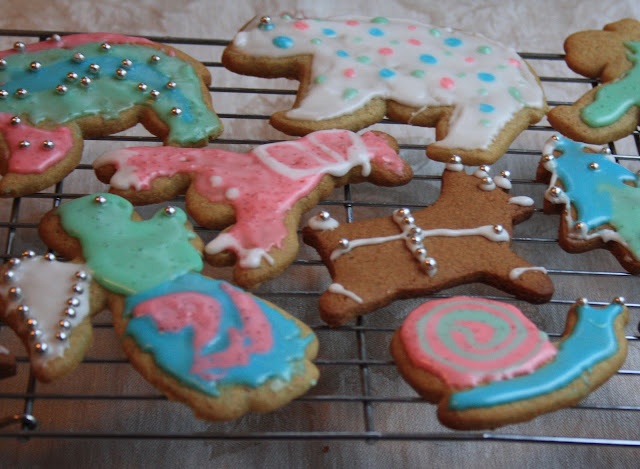 An old fashioned sugar cookies recipe…
We have always used the recipe for "Aunt Mary's Sugar Cookies".  A few days ago I asked my mom who Aunt Mary was. She hasn't a clue. My grandmother gave her the recipe in the late 1950's, pulled it out of an old promotional cookbook for Five Roses Flour. 
I prefer to make the cookies with local stoneground flour from Speerville Flour Mill. It makes an already tasty cookie even better.
Cookie Painting Icing
1 cup icing sugar

1 Tbsp milk

 
Combine the icing sugar and milk. Add more milk, a few drops at a time, until you get a "paint" consistency. You want it to be a little runny, but not so runny that the colours bleed on the cookies.
Roll out the cookies (not too thin) and cut in your favourite shapes.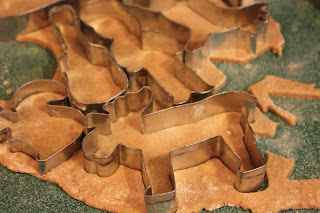 Place on a parchment lined baking sheet, well spaced.
Aunt Mary's Old Fashioned Sugar Cookies
Course: Cookies
Difficulty: Easy
A classic recipe made even better with stoneground flour. Recipe can be halved or quartered.
Ingredients
2 cups sugar

2 cups butter

4 eggs, room temperature u0026 well beaten

Juice of half a lemon

5 cups flour, spooned in

2 tsp baking soda

2 tsp cream of tartar

1 tsp salt 
Directions
Cream butter and sugar until fluffy. Add eggs, one at a time, then the lemon juice.
In another bowl sift together the flour, baking soda, cream of tartar and salt.
Gradually add the dry ingredients to the creamed mixture and mix well.
Gather dough into a ball, divide in half and pat into two disks. Chill for an hour or overnight.
Roll out dough on a floured surface ¼ to ½ inch thick. Cut into shapes. Transfer cookies to a parchment lined baking sheet and bake for about 10 minutes. (Watch closely, you don't want them to get too brown.)
Cool and paint with tinted icing and decorative sprinkles.
We do lots of holiday baking in our house. Here are a few more festive recipes you might enjoy: Ginger Crunch, Chocolate Gingerbread Sparkles, Candy Cane Cookies.